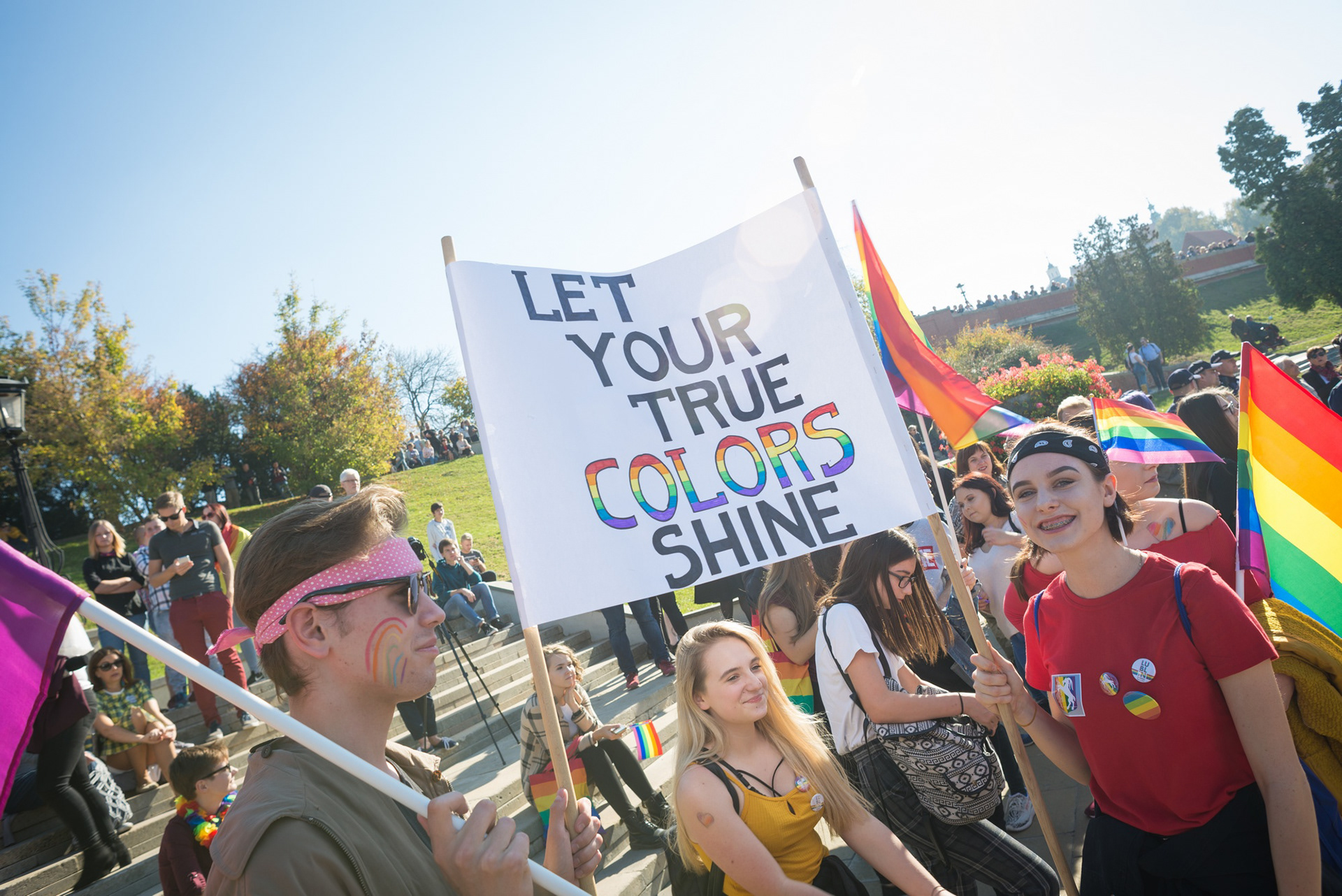 We are a young organisation of people from Lublin, who stood behind the organisation of the First Equality March in Lublin from 2018. This march was initially banned by the city mayor and then, when it finally happened, was met with open violence from radical nationalist groups. Despite the obstacles, we are still working together towards an open and tolerant Lublin. Right now we do far more then Pride! How we become who we are?
Cancelling Lublin First Pride
The government-appointed regional governor called for the city's mayor to cancel the planned LGBT march in 2018, saying it is organised by 'disgusting deviants' as a deliberate provocation and that 'leftist militants' from Germany would attend. In a video posted on the internet, Mr Czarnek accused equality demonstrators of "deviance" and "perversion". 
The PiS group on the local council called a session to discuss the march, but it was boycotted by the other parties, meaning there wasn't a sufficient quorum so the meeting couldn't take place.
Meanwhile we organizaed over 100 people and we protested in support of the march and their right to free assembly. They were met by a nationalist counter-protest calling for Lublin to be 'a city without deviancy'. 
The mayor of Lublin Krzysztof Żuk has banned the first planned LGBT march in 2018 in the eastern Polish town citing security concerns.
"I was posed with a difficult decision, but in the face of a threat to the life and safety of the residents, I have no other option but to issue a ban on both gatherings," said mayor Krzysztof Żuk, who is a member of the liberal opposition Civic Platform (PO) party. 
Right-wing and homophobic city officials
'It is deeply depressing that we keep having to have the same conversations about Poland,' President of the European Pride Organisers Association (EPOA), Kristine Garina told the European Pride Organizers Association.
'Opposition to equality marches in Poland has found its way into European case law on the freedom of assembly, and you would think that eight years after Warsaw hosted EuroPride, attitudes would be changing.'
She furthermore added: 'But this is not the case. The Equality March this weekend must be allowed to go ahead. Right-wing and homophobic city officials like Mayor Żuk must realise they cannot stand in the way of LGBTI people's human rights, even when elections are approaching. We will be watching to see what happens this weekend and we demand that this unlawful ban is lifted.'
Polish City of Lublin Holds 1st Pride Parade Despite Barrier, 
Threats by Homophobes
The Polish city of Lublin held its first ever Pride parade on 13 October 2018 despite counter protestors' best efforts to halt the proceedings. 
It was estimated that around 1500 people marched for equality. In comparison, it has been reported that about 200 individuals showed up to disrupt the celebration by throwing bottles, bricks and stones at attendees.  The anti-LGBT campaigners were also said to have launched lit flares into crowds of people. Meanwhile, others tried to physically block the participants from continuing to walk along Lublin's streets. More then 10 police offices has been hospitalized 
It took less than an hour for police to get involved and they began trying to ban the homophobic demonstrators but sadly, they refused to move. In several attempts to get them away from the marchers, officers were forced to use tear gas and water cannons.
It was the first time Poland could see homophobia in such a power. Violence from our Parade were in worldwide media.
First Pirde went to history as a big battle. Now we are preparing for next - we need your support!